What a mental roller coaster this last year and a half has been with Covid challenging our personal, social and economic terrain. I hope you are all doing well under these circumstances.
I know some of you have not been able to train with me for a variety of reasons. I'm hoping to reignite your spark. A core group has kept up their practice throughout the pandemic with my offerings of virtual and live training.
I thought you might like a brief overview of what's been happening at the Wind School since the pandemic. My health has been exceptionally good, maybe because I am not teaching hordes of children anymore. The downtime from the group classes has also given me a lot of free time to explore my second passion—writing about martial arts.
There's been lots of action on the creative/literary side. I finished a 290 page Middle Grade mystery novel, The Flying 'S'. If any of you have any publishing contacts, I am all ears. I've also got several articles in the pipeline. I am not the only Wind Warrior on a literary tear. The former black belt, Harvey Schwartz, signed a book deal with Simon & Schuster to publish his memoirs. There will be a major chapter devoted to his martial arts training with me thirty years ago. I met with Harvey and his ghostwriter mid-December in an interview to rehash those dynamic times.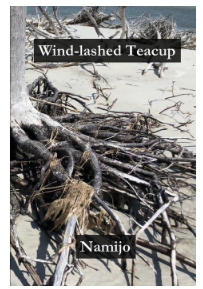 Amanda Lyons published her second poetry book, The Wind-lashed Teacup, under her pseudonym, Namijo.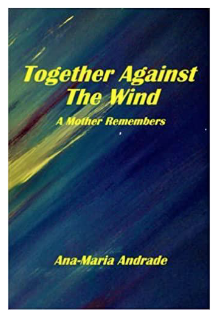 Roberto's mother published a book about her daughter, Patricia's, years long bout with an unknown illness. Patricia earned her green belt in karate back in 1993. She may have been the impetus for Roberto's early training. The book, Together Against the Wind: A Mother Remembers is also in Spanish, Juntas Contra El Viento: Memorias de una Madre. Available on Amazon: Together Against the Wind
Former student, Aikido black belt, Sonya Haramis, recently released her new spiritual album, Return of The Soul. See link: www.peaceofthedreamer.com    Sonya's music can be found here.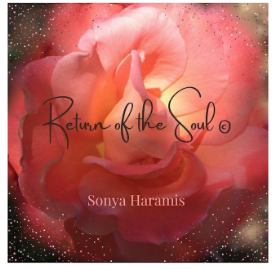 My brother Colin, the Poetorialist, gives live, stimulating, fireside poetry readings on Youtube every Wednesday evening. Check out his playlist at: Floating Poetry Broadcasts – YouTube or visit his site at www.thepoetorialist.com
Sensei Nick Armitage, Wyoming, is teaching his two kids, Lexi (7) and Dillon(5) Karate. Nick has also been training for over two years at a local jiu jitsu gym. Nick is a Park Ranger. His duties include: Search and Rescue, Law Enforcement, Emergency Medicine, Structure and Wildland Fire.
Sensei Tom Maloney is now living and training on his own in Scottsdale, Arizona. He moved out of Morristown into his new condo in November of 2021. Tom is spending time with family, being outdoors and learning Seven Star Saber. He created two martial strength training programs; Stone Immortal and Earth Immortal. He's currently looking for a place to teach in the new year.
Sensei Brian Vivas recently landed an excellent job with the noted Boston Based Data Science software company, R Studio. He is happily working remotely in Summit at his apartment.
Senior black belt, Joe Noonan, 83, is doing well. He still works out daily in his home dojo. Joe says hello to everyone. Eric says he maintains a daily practice of a minimum of twenty kata each day, often outdoors.
Carlo and Bob teamed up over a year ago and have been enjoying weekly class working on their Sunsu kata and Kusanku applications. Their advancement roused Pete Meienhofer, currently living in Cary, North Carolina, to get back into training.
PJ stopped by over the Holidays en route with his parents to a vacation in Mexico. His maritime schooling is going well. He spent 134 days at sea and got to visit Spain and Portugal. He plans to join the Navy when he graduates next year as Ensign, PJ Milich.
Jordan Dickman, a former teenage student at the Madison YMCA earned his Sankyu, 3rd degree brown belt at the end of the '2. Jordan, a junior Morristown High, is hoping to clinch his black belt before graduation.
Amanda Lyons is working down in Wildwood, NJ. She'll be studying horseshoe crabs this year, a switch from turtles. She manages to get in a virtual private most weeks as does Wendy and her son, Dan.
Tom Lyons gives us a fun at home training tip. Try out the new Oculus Quest 2 Virtual Reality game, Thrill Of The Fight. Step into an amazing 3D world and slug it out with increasingly tougher opponents. It's a three round work out.
OUCH!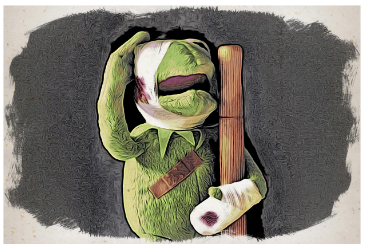 Senior black belt, Jay Austin, came down with a serious case of Covid after the holidays. It was touch and go for 72 hours. When he began to have troublebreathing he drove to the hospital where he was diagnosed with Covid pneumonia in both lungs and immediately admitted. Luckily, he had a connection with the top doctor at Jersey Shore Hospital. Jay is through the worst of it. He was discharged after a nine-day hospital stay. He credits his martial arts for giving him the strength to fight through the illness.
Judy Keays got into a fight with her kitchen requiring four stitches. The kitchen won this round but she threatens revenge on the plateware when the time is right.

Sandan, John Kralovenec, in upstate NY, might hold the record as the Wind School's most Bionic Man as he swops out old body parts for new. He's scheduled for another knee operation in February.

Tune up with a visit to Roberto's acupuncture clinic in Florham Park to reduce your chances of getting Covid or the flu.
http://www.naturalintegratedmedicine.com/home/about-roberto

Many current students are happy to reduce their class fee by having others join them. Feel free to ask me for list of names of active students. Then reach out to anyone you'd like to practice with.

Wishing you all the best for this unfolding year! Stay Strong. Stay Alert. Stay Healthy!

My best to all,
Hayashi